Carers that Drive is an essential service and all our supporters are double vaccinated. We understand that yet again many of your ongoing supports and appointments may be cancelled due to positive COVID-19 results. This can be a lonely and challenging time for many.
Here is how we can help!
– If you would like one of our supporters to take you out into the community for some exercise, a take away drink or even a light stroll, we can arrange that.
– If you're not up for a walk or exercise at the moment, we can still take you out for a drive to a nice area and take in some fresh air.
– We are available to take you out for half day or day trips to visit family members of friends out of town.
 – We can drive you to your usual doctor appointments or to get your COVID-19 vaccination or test.

– We can take you to the shops OR even go shopping on your behalf.
Just let us know what your needs are and we will accommodate you the best we can.
CTD supporters and staff adhere to the various state and territory health recommendations by following these simple safety and hygiene measures to help protect you and everyone else:
Wear a face mask at all times when on a booking
Wash your hands and sanitise regularly to protect yourself and fellow passengers
Cover any sneezes or coughs with your inner elbow or with a tissue that is then discarded
Stay home if unwell
Click here for access to the Australian Government Department of Health for all COVID-19 health alerts.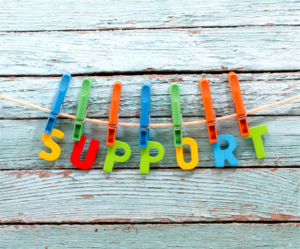 Now more than ever it is important to stay well and stay connected. A quick check list toward good Mental Health:
– Am I sleeping well?
– Am I eating well?
– Am I staying active, even with a short walk?
– Am I connecting with people and checking in with others?
– Am I being kind to myself?
– Am I still making time to do the things I love to do?
There are some wonderful online resources available at the moment, here are a few we can personally recommend: