We are a nationally registered NDIS Service Provider

At Carers That Drive (CTD) we provide a tailored service to help you access your community and support you as you need across various NSW locations and the Sunshine Coast region in Queensland.  

COVID-19: Yes, we're still operating during Covid Lockdown. Carers That Drive is an essential service and nearly all our supporters are vaccinated. What can we do to support you during covid lockdown? We're here to help with anything you may need, even just a change of scene for a couple of hours. Here are some suggestions based on how we've been helping others so far:
We can still drive you to your specialist appointments
Take you to get your Covid vaccination
Take you shopping or go shopping on your behalf
Accompany you for a walk by the sea or the park or for a take away drink
Just
contact us
and tell us what you would like to do and we will work to make it happen. Now more than ever it is important to stay well and stay connected.
THE CTD POINT OF DIFFERENCE
We carefully match 3 supporters to you, so they have the skills and personality that suit you. Also, if one is unavailable, you are familiar with two others. This ensures that someone will always turn up.
Working towards your goals

The National Disability Insurance Scheme (NDIS) is a way for people with disability under 65 to get Government funding for the care and support they need, based on their individual needs and goals.
The NDIS provides funding for all types of things such as daily life support, attending appointments, activities and much more!
We can get you there or support you when out and about working towards achieving your goals.
Reminders via Email OR Text OR or none – YOUR CHOICE!
We have a system reminder email or text that you can have to ensure you know who is coming and you can check the details of your bookings -to ensure the time and date of the booking are correct. You can let us know which is your preferred supporter, and we endeavour to prioritise them for you.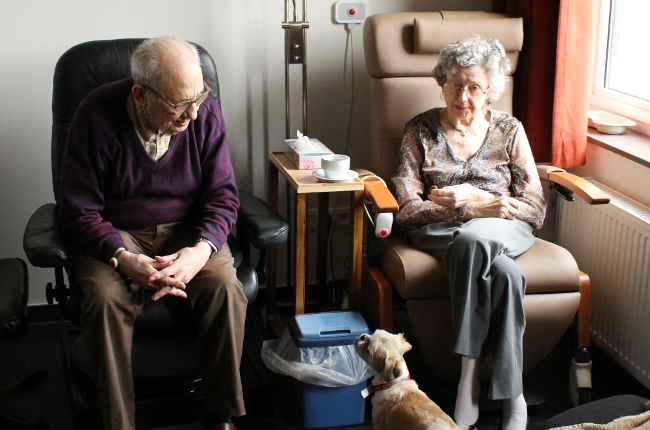 Carers That Drive understand that not everyone is able to have a relative or friend to accompany them when day surgery is needed. Since 2010 we have worked with day surgeries in Sydney's eastern suburbs, North Shore and Western Suburbs to provide support for day surgery patients. 
From 2021 we have offered our Day Surgery Support service to Queensland's Sunshine Coast.
Carers That Drive can take you to door to door from home to the health facility.  When you are ready to go, the carer will collect you from the recovery area and deliver you safely home.
This service is available at any time and may also be possible with short notice.  Contact us for a quote or call 0403 057 051 (NSW) or 0403 696 690 (QLD).
What our clients say. . . .
"I had reason to engage Carers That Drive after a recent short day procedure (in Sydney).
The hospital advised me that this service was available to ensure I could safely and responsibly be taken to my accomodation after an anaesthetic procedure
The whole process of booking was easy and stress free…. most important with a medical procedure. And the Carer was most caring, engaging and friendly.
I would highly recommend this service to anyone needing transport after a procedure."
Paul, Carers That Drive client from rural Victoria.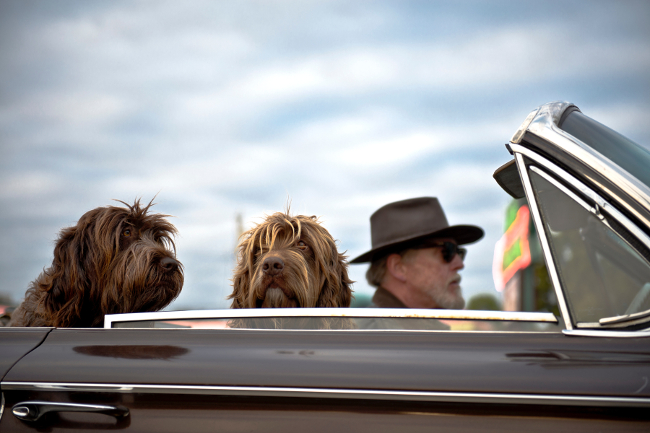 We are happy to transport pets with their owners. It might be taking you and your companion animal between home and the dog park, or to the vet.
All animals must be suitably restrained and travel in the back seat of the vehicle. 
Contact us now to discuss the booking and we will advise availability.
Clients with a regular booking can register to share their ride with others heading in the same direction.
If this interests you, please contact us to let us know and we'll be in touch.
Regular Bookings & Concessions
If you have a regular appointment you can make an ongoing booking with Carers That Drive. 
We are happy to negotiate special rates for regular bookings, pensioners and some concession holders.
Contact us for a quote on a regular service tailored to your needs.
We can send you a phone reminder the day before your booking and on the day of your booking. 
This service costs $2.00 for each message and can be included at the time of your booking.